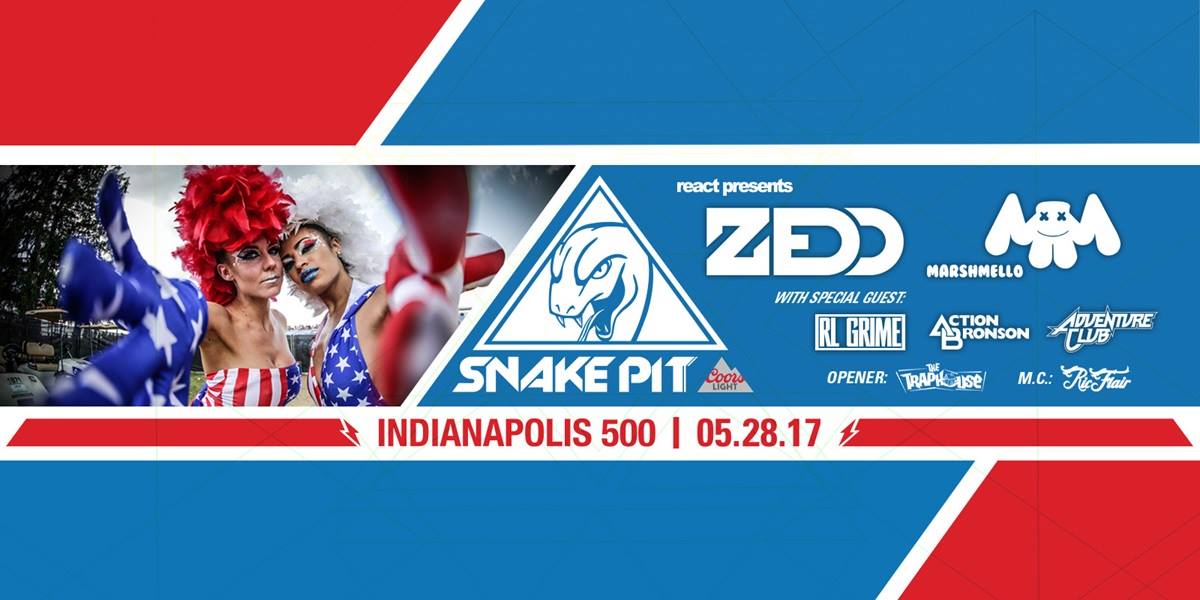 On May 28, 2017, Indianapolis Motor Speedway will be hosting the Indy 500 Snake Pit music festival. The lineup for the festival plans to be Marshmello, Zedd, RL Grime, Action Bronson, Adventure Club, The Trap House, and many more.
The entire event will be hosted by the famed WWE wrestler, Ric Flair. Flair put out a recent statement, "Can't wait to rock it out with all of you from the Snake Pit. Wooooo!"
Indy 500 Snake Pit Trailer 2017
The festival plans to open at 7 a.m. , where attendees will be greeted with beer trailers, food, beverages, and the deafening sound of 33 race cars. Indy 500 Snake Pit's website, has dubbed the festival as "The Greatest Spectacle in Racing."
Tickets can be purchased at http://www.indy500snakepit.com/tickets/. Prices range from $35 – $110.