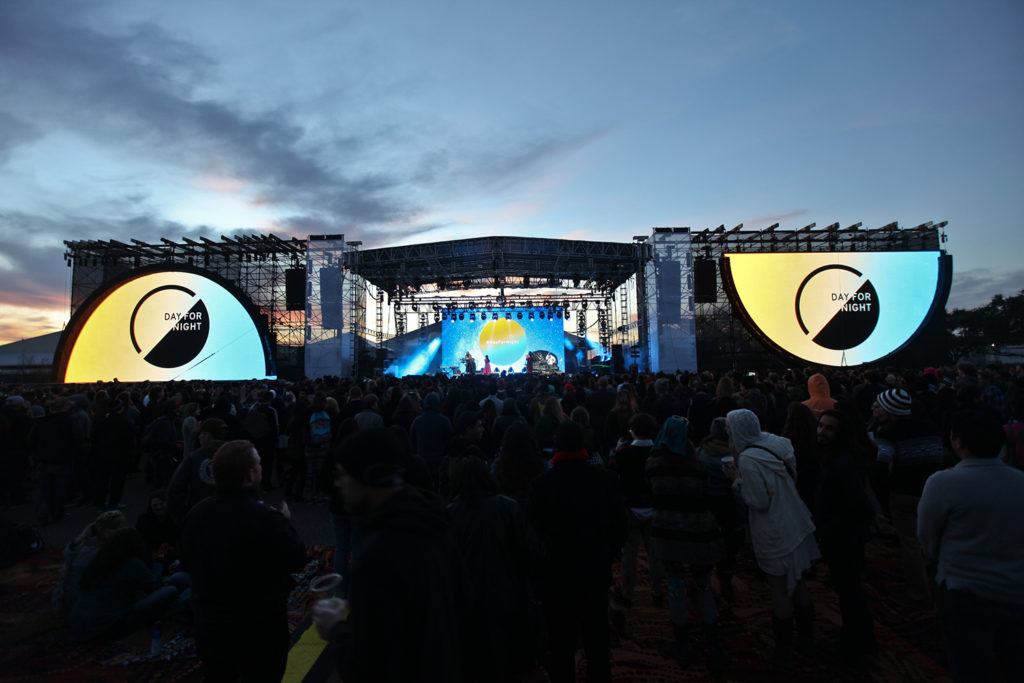 This weekend, Day for Night festival will be kicking off in Houston, Texas. The two day festival will host EDM power house headliners like ODESZA, Kaskade, and Aphex Twin. The rest of the lineup will consist of more eclectic music artist like Run the Jewels, Blood Orange, and Little Dragon.
In addition to the stellar music artist lineup, Day for Night attendees will be treated to visual art displays during music artists performances. Day for Night plans to bring back digital artist Jeannie Wu's, famed "glitched digital carpet" that covers 45,000 square feet. Day for Night attendees who attend the "Red Stage", will be able to see and dance on Wu's digital pixelated rug.

A Rendering of Jeannie Wu's Glitched Carpet
Day for Night tickets are still available to purchase at http://bit.ly/2huelpi. Prices range from 170 – 700 dollars.
Day for Night Trailer